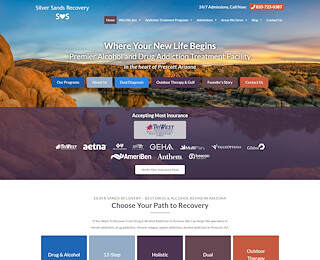 The most effective form of rehab for someone addicted to drugs will address all of the individual's unique needs. This will mean careful screening to treat any mental illness and other health conditions that may run alongside the addiction itself. When looking for a good drug treatment center in AZ for yourself or a loved one, this will mean looking for one that offers dual diagnosis.
What Is Dual Diagnosis?
When looking for Arizona addiction treatment, you should know all about dual diagnosis and its meaning. This is a rehab and addiction service that gained popularity in the 1990s. Addicted people often experience symptoms of mental health disorders, including delusional behavior, mood swings, anxiety attacks, and depressive episodes. With dual diagnosis, these symptoms get treated as part of a comprehensive plan for addiction recovery.
Did you know that roughly half of the people who have mental disorders will also abuse substances? Additionally, many drug abusers will also struggle with a documented mental illness. You must look for the top rehab centers in Arizona so that they do not treat one and ignore the other, as this is just asking for failure.
Mental Health And Long-Term Drug Rehab
Many people that have mental health issues will not realize it for quite some time, especially teens and young adults. The symptoms of a mental health disorder may develop, but usually when the person is younger. Some will start to feel mood swings, depression, and anxiety yet not know what is happening.
Choosing A Drug Treatment Center In AZ
There is a lot to consider when selecting the best drug rehab and detox facility. All too often, a lesser facility will try to use a cookie-cutter treatment style for the participants in their program. Rather than having everyone undergo the same therapies, the best course of action is to learn more about each addict to determine their needs. When you search for a drug and alcohol rehab nearby, take the time to ensure you have one that tailors treatment, offers dual diagnosis, and features a broad assortment of therapies to give all participants the best foundation for success.
Here at Silver Sands Recovery, you will find that our team is passionate about what we do. We love to get to know our clients and work hard to ensure they have one-on-one guidance and support along with dual diagnosis, cognitive-behavioral therapy (CBT), and group sessions.
There is no such thing as a one-size-fits-all approach to drug and alcohol treatment. This is why we invite you to learn all about our drug treatment center in AZ so you can see what sets us apart from all the rest. You can reach us at your earliest convenience at (833) 723-0387 to get the help you need for yourself or a loved one before it is too late. We are here to provide you with the tools you need to regain your life and embark on a recovery journey.